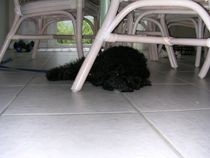 Here is a photo of Bella who loves Reiki and getting into mischief constantly.  Bella enjoyed a brief Reiki session this evening and I find that she enjoys the energy.
Tonight I am sending distance Reiki to Willow who is still not feeling well.  Sometimes when pets are ill distance Reiki is the best method.
Distance reiki works on people as well and is very helpful when people live out of town and you want to help speed their recovery with various elements.  Reiki is fantastic for promoting healing.