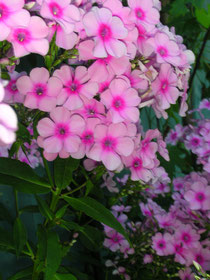 The garden perennials are still blooming and looking fantastic.  This phlox was slow to start but now it is absolutely eye-catching in the garden.  As garden closes this offers the time to catch a few of the garden gems in their glory to preserve the moment.
I wanted to upload a photo of my tomatoes but they are growing quite slowly this year...and I am making chili sauce this week with a few from the garden.  
For Reiki news I am looking forward to September and introducing Reiki to some new clients.  It is such a beneficial treatment I can't wait to share it with more people.  As summer winds down I continue my Reiki journey and meditations.