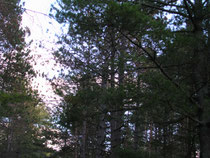 Join me at the Courtice Craft Show on Dec 8th, 2013.  There will be a kids free skate at 1:30pm to 3:15 and lots of vendors from 12:01pm till 4.  Katsura Reiki Soaps will be selling all of our soaps and some new scents.  I will also be offering free 10 minute Reiki sessions.  Please join us all for a fantastic afternoon.
In preparation for the show I have been creating a new scent.  It is Orange-Fennel Twist.  The combination of fennel and orange is amazing.  I am inspired by this amazing combination in food which works wonderfully well.
Combat the cold by enjoying a wonderfully relaxing reiki treatment today!  Call to book an appointment.