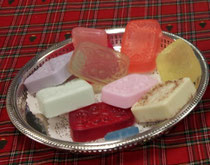 Yesterday was a busy craft show at Courtice arena.  The free skating was very popular and there were many vendors on site.  It was a fun day in the community.
I look forward to my next show with my Katsura Reiki Soaps which are all infused with reiki energy. 
I am offering Reiki treatments throughout the holiday season so, please contact me for an appointment.  Reiki is very beneficial in alleviating stress over the holidays.