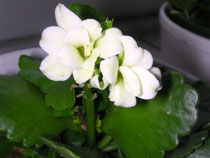 Celebrate St Patrick's Day by enjoying a bar of Katsura Reiki Bay soap which is on sale this month of March.
Now is the time to look for some great plants to cheer up your interiors.  The sight of great plants is soothing and a calming influence in the home.  In particular it is useful to have plants in your meditation room or reiki treatment rooms.  When practicing reiki it is useful to have a calm space to perform treatments.
For the month of March I will be offering Reiki classes on the weekends.  Please call to arrange Level 1 Reiki lessons.