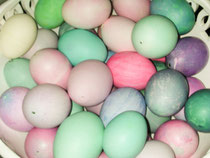 We are almost ready for Spring!  The time for growth and new beginnings.  This season treat yourself to a reiki treatment.  A one hour treatment will leave you relaxed and stress-free.  Balancing your energy will make you feel better.
Level One Reiki classes will be held on weekends in March.  Book your class now.
It  is too early for gardening news however, as soon as we have some warmer weather it will be time to take care of some clean-up.  Removing debris and checking your trees and plants for damage is an important part of spring maintenance.  
Now is a good time to start some herbs indoors. Basil is a fast growing annual which will prove to be beneficial when cooking.  Dry basil doesn't taste anything like the fresh.  It is easy to start herbs on your windowsill, just make sure they are safe from your pets.