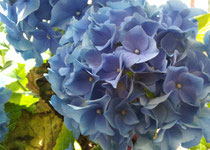 As a small business owner and innovator of new products now is the time to examine and evaluate our environmental effect on our planet.  As efforts to reduce waste in landfills continue at Katsura Reiki we utilize products and attempt to reduce waste as much as possible.  To further expand on our iniatives we will be offering a discount for customers who return any of the bath salts or bath butter or scrub jars to us.  We will offer  you a $2 discount on your next purchase.
As we continue to prepare for our upcoming shows we will develop and experiment with new recipes.  I will look forward to sharing photos of a new hand-milled vanilla soap this week after it has cured.
To relax and unwind during the busy days of Spring one should consider the relaxing reiki treatment for one hour.  This would be a lovely gift for Mother's day.  All moms need a relaxing break!