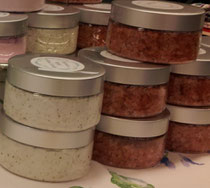 Saturday May 31st Katsura Reiki Soaps will be in Oakville at the Oakville Holiday Inn for the AGM for the Canadian Reiki Association.  We are looking forward to meeting with other Reiki Masters and Practitioners.
Our soapmaking creators are working on some new bath bomb scents for our customers.  This is an exciting time as we experiment with various essential oils and create some fantastic new items.
During this summer weather we turn to meditation to slow things down, relax, listen to the sounds of nature and unwind.