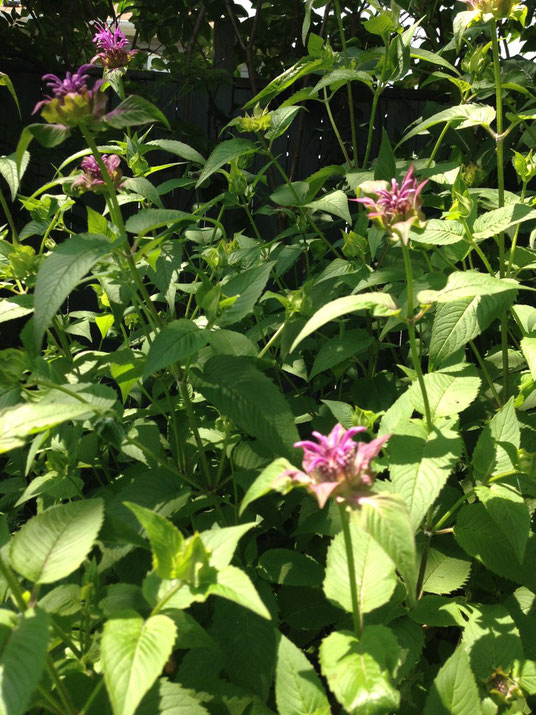 As I am writing this blog from my office I am looking out at one gorgeous day.  The heat has been intense today but all the more reason to seek out a friend with a pool!

The bee balm is finally starting to come into bloom and it is making a spectacular show this year.  This plant looked a bit dire earlier in the season but has taken off with the warm spell we have been under.  A little reiki in the garden also helps too.

As we near the end of July, many are enjoying vacations and spending time with family and friends.  Mindful meditation when walking near the beach, lake or pool is a helpful exercise to ground you in the present.  Make some time for yourself when on vacation to connect with nature, to breathe deeply and to just listen to the sounds around you.  Also, consider a reiki treatment to relax you.