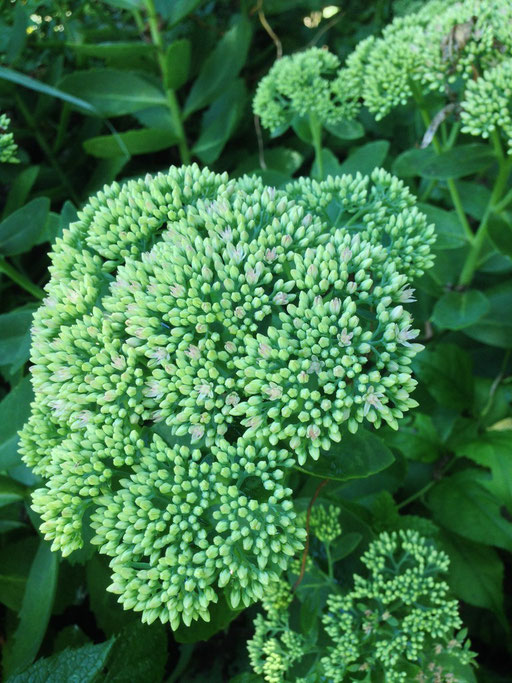 The Sedum blooming is a sign that August is drawing to a close.    Now is the chance to enjoy those last  bits of summer heat.  Grab a lawn chair and find a cool drink- mojitos are fantastic at this time of the year.  Make the most of all the mint in the garden!  Relax and enjoy being in nature.

Leave the weeding alone for a bit...Take in the beauty that surrounds you.  Practice a mindfulness meditation...focus on your breath and all that is around you.

It is also a great time to practice your reiki.  Find a pet or willing person and give them a short session.  Fifteen minutes is all you need.  Ground yourself and the client and enjoy the benefits reiki has to offer.