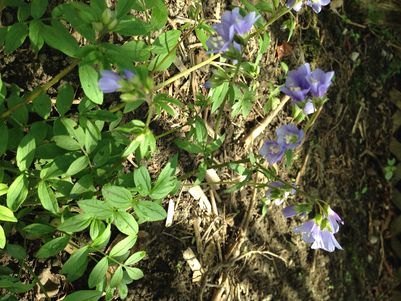 Gardening is the rule of the day during the long weekend.  I planted many perennials recently and they all are doing wonderfully well.  The Jacob's Ladder is a mature plant purchased recently at the Orno Plant Sale -which was fantastic.  All of the plants I purchased are doing amazing in the garden.  I am still in the garden tidy up mode but nothing is like relaxing in the garden and enjoying the day.
Take time this long weekend and relax.  It is hard during the hectic time of setting up your patio and gardening -so many chores to take care of ...but still make time to relax, meditate and share reiki.
Reiki is important to practice and share with others.  I particularly like giving Bella and Willow reiki regularly, it calms and relaxes them.  Often just a short session can make such a difference.