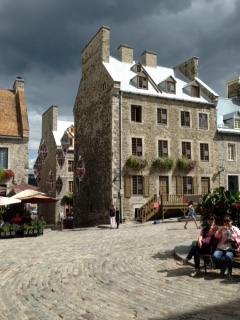 Enjoy the last days of summer and delight in a trip to Quebec City.  It was such a wonderful vacation and the city is truly lovely.  I had a chance to practice many walking meditations and to interact with many warm, friendly people.  The unique architecture and the buzz of the city is enchanting.  Walking on the boardwalk provided a chance to unwind, relax and enjoy the beautiful sites and sounds.
Now is the time to recharge as we start September and enjoy the benefits of reiki.
Book an appointment today!