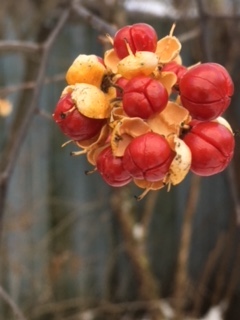 As we fight the bitter cold we look for ways to stay warm and fill up on comfort foods.  Now is the time to enjoy those carbs!  It is harder to get outside to exercise this time of the year, so it is often a good excuse to head to the mall.  When the days are not too frigid, it is great to go outside if even for a brief walk to clear your mind and practice some mindfulness.
As I take fresh photos for my blog today I was briefly outdoors.  The cool air is refreshing and clears the debris from your mind.  Reconnect with nature if even for a few minutes during February and it will help destress you.
As we move into the month of February it is a good time to enjoy a reiki treatment, visit a spa and relax during this brief month.