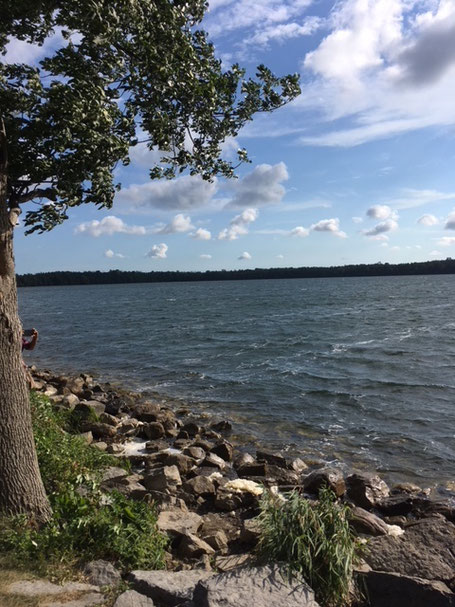 Exploring Prince Edward County.   Enjoying the summer weather out on a road trip to Prince Edward County.   I tried out Slickers Ice Cream -which is delicious in Bloomfield..rhubarb with ginger...awesome..
I also stopped by Lake on the Mountain- a beautiful stop to just enjoy the water and the scenic views...so peaceful and very windy today!  It was great to just relax and be in the moment..to think of nothing more than the next turn in the road... Practicing this mindfulness exercise is so beneficial and connecting with nature brings such a peacefulness to your mind.  It was a great way to destress after trying to do everything on a weekend.  
Take some time to practice your reiki and take some time to enjoy the benefits of reiki yourself.  As we start the month of September it is always so busy and stressful for everyone, especially families...take some reiki time and relax during this hectic month.