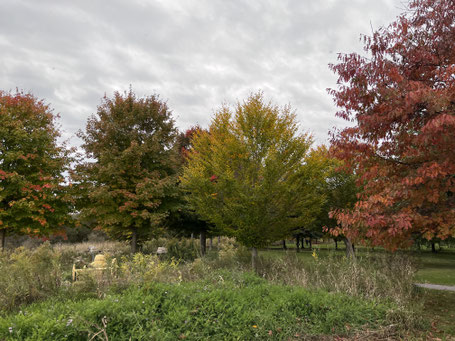 As we gather with our families today it is a time to exercise some gratitude for all we have.   
Holidays are often difficult and as we struggle with the losses of family members and friends it if often hard to be happy.  Often holidays evoke memories of better times and make us wish we had a time machine to preserve those moments.
In order to get through the challenging days it can be helpful to go outside and experience nature. Go for a walk or a run just take a moment to get a fresh perspective.   
Also finding lots of chores to do and keeping busy also helps as well.  It would be easy to go back to bed and stay there all day when things are difficult but we must push ourselves to get up and keep moving.  Tomorrow will be different.  Even though when you are dealing with grief it feels as if you are in a never ending loop take time and just try to get through today.  Be kinder to yourself and eat that delicious piece of pie or cookie.