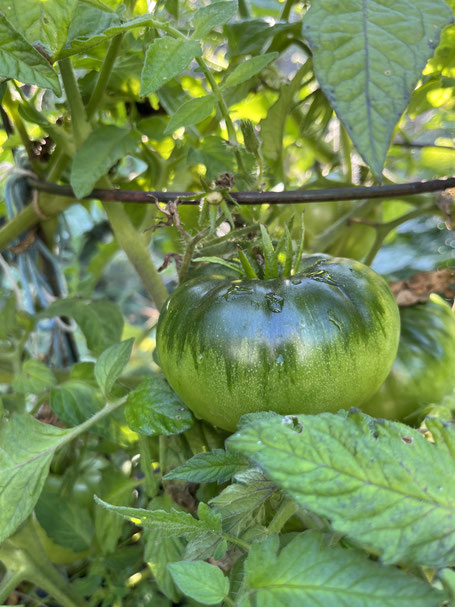 As we enter into the month of September it is a time, to dive into learning new skills, taking stock of what we have learnt and looking to the future.  Sometimes all we need is a moment of reflection as we plan for something truly wonderful.  As we navigate the daily struggles and stressors, it is important to breathe and be present in the present moment.  Sometimes we need to find our piece of happiness in the now-whatever that may look like.  Even if it is just enjoying a beautiful tomato.
As I reflect upon the past few months I am encouraged by my Medusa tomatoes.  Thank you Westcoast Seeds!  I can't wait till they ripen up!
The gardening process is truly a trial and error event.  Many seedlings have passed...got mixed up and eaten by the ever-present bunnies in the garden.  However, I do have carrots growing in containers so, I am encouraged by these humble beginnings.  Container gardening is challenging yet, it is a great place to test out new seeds.  This is the only time I have been successful with carrots so, this is indeed a win.